Git For MATLAB
From UABgrid Documentation
MATLAB on Cheaha has been configured to work with Git.
Option 1: Cloning a Git Repository into MATLAB
Create a clean folder to use with Git
To start out with, MATLAB's Git requires an empty folder. Currently this is just an empty folder with no source control (a regular MATLAB folder).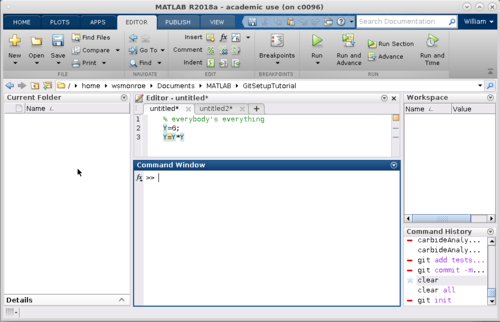 If you have no empty folder, create one, as MATLAB's Git will give an error if there are any files in the folder.
Clone a Git Repository using MATLAB
Right click in the file browser. Navigate to Source Control->Manage Files